Fourth of July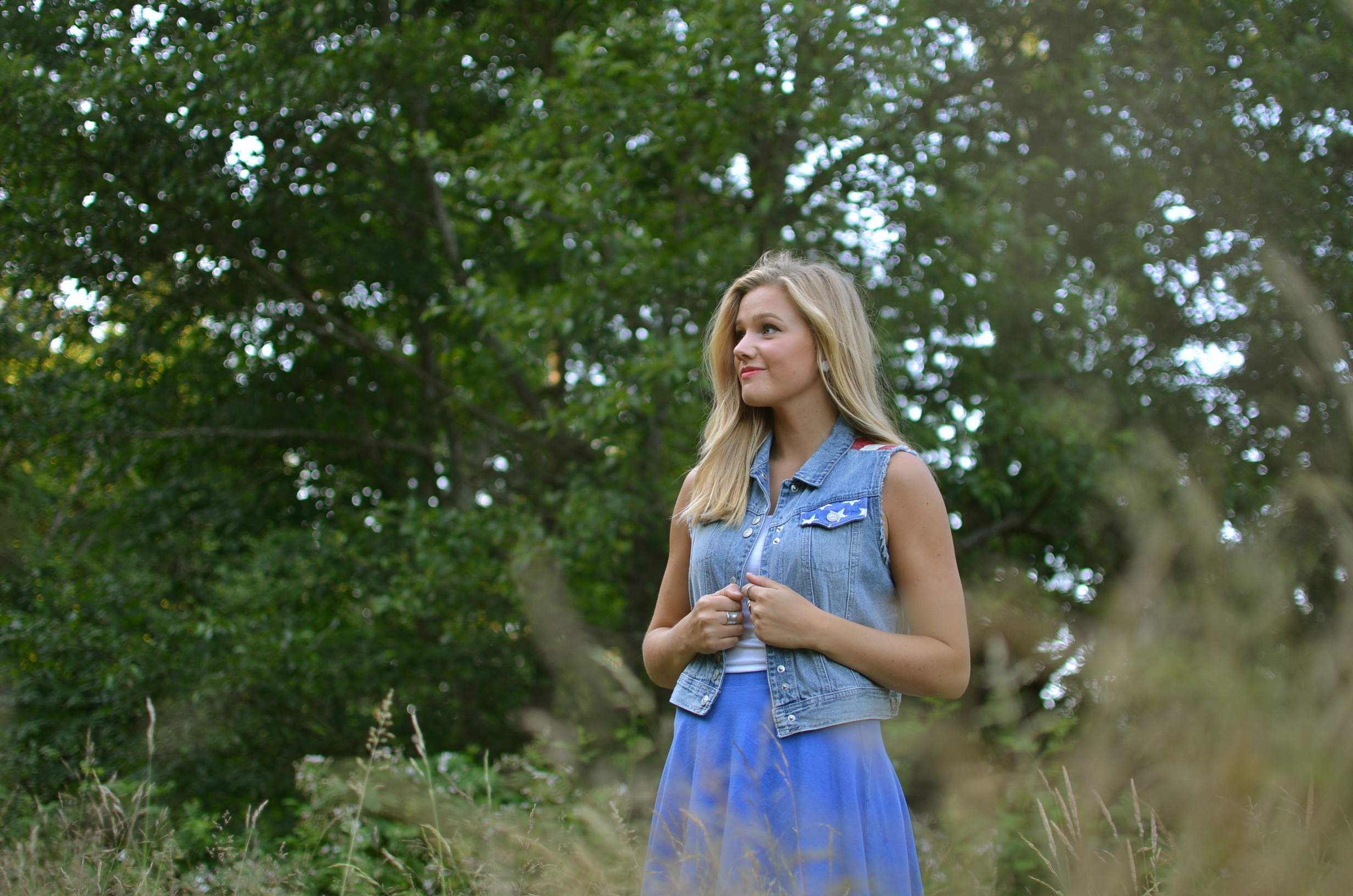 The Fourth of July is one of my favorite holidays for so many reasons. The night is long and the air is warm, and it is the perfect excuse to dress up even if all you are doing is laying in a field watching fireworks. You can dress in a patriotic way, without being over the top, and still look stylish. Pairing a casual jean vest with a skirt, that could easily be dressed up for a different occasion, is the perfect way to look effortless and cute. When the weather cools down, putting a thin white sweater under the vest will keep you warm while making sure your look stays in season.
Stuck on what to wear? What helps me is putting aside all the clothes I have that are either red, white, or blue, and finding combinations that work well together. Mixing and matching stripes, polka dots, stars, or solids is fine as long as there is a common color to bring them together. This soft blue skater skirt is a nice alternative to the classic jean shorts, especially if you aren't bold enough to rock jean on jean. White skinny jeans would also look great with the top half of this outfit, but in that case I would exchange the white tank for a red one.
Small touches, like a bold red lip or silver rings, complete the look. I usually like to make sure that my jewelry matches whatever I am wearing; in this case the silver rings match the silver buttons on my vest. Sometimes combining silver and gold can work, but for this look I wanted to keep it simple.
Happy Fourth!