Camo + Leather Details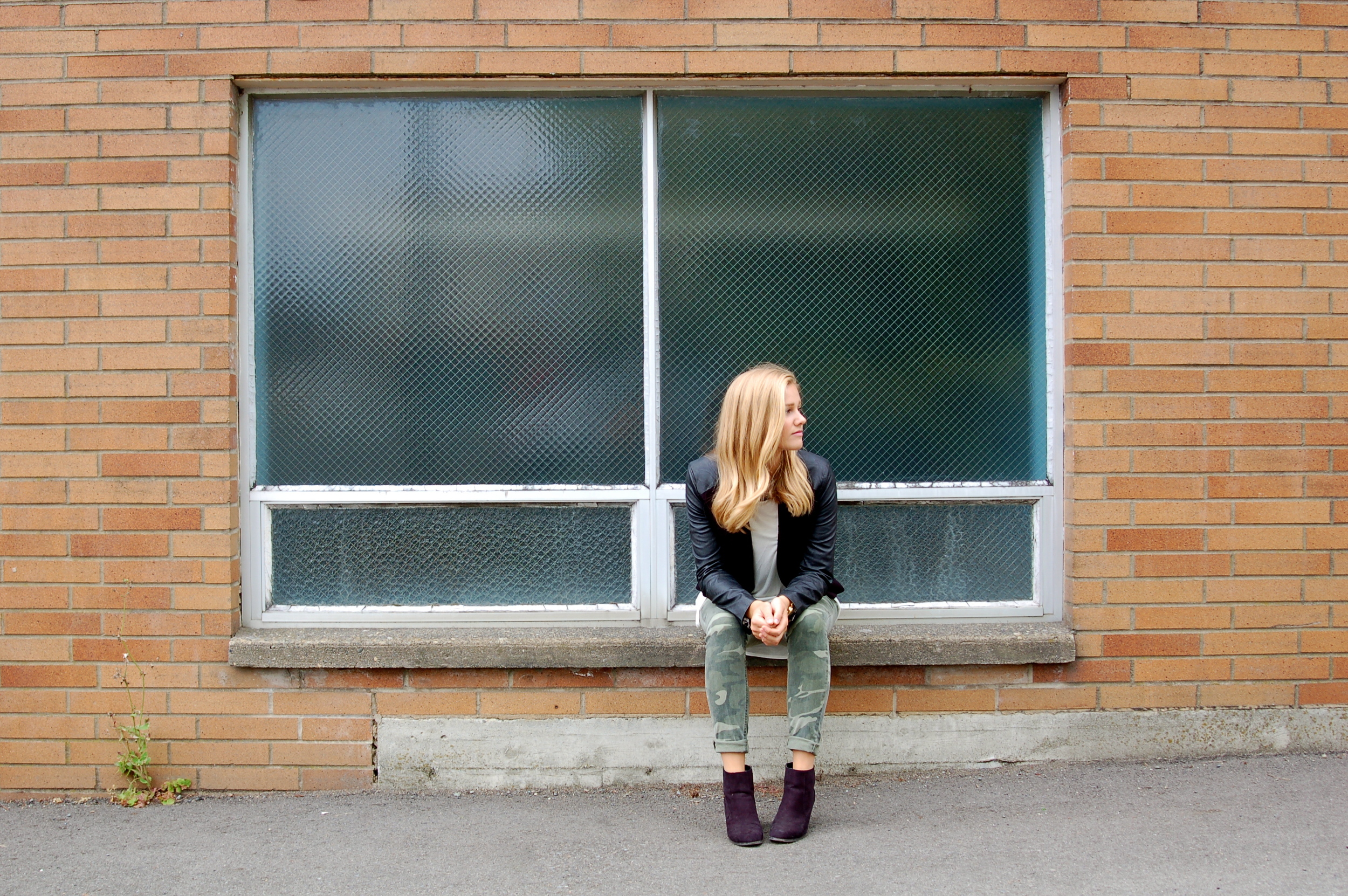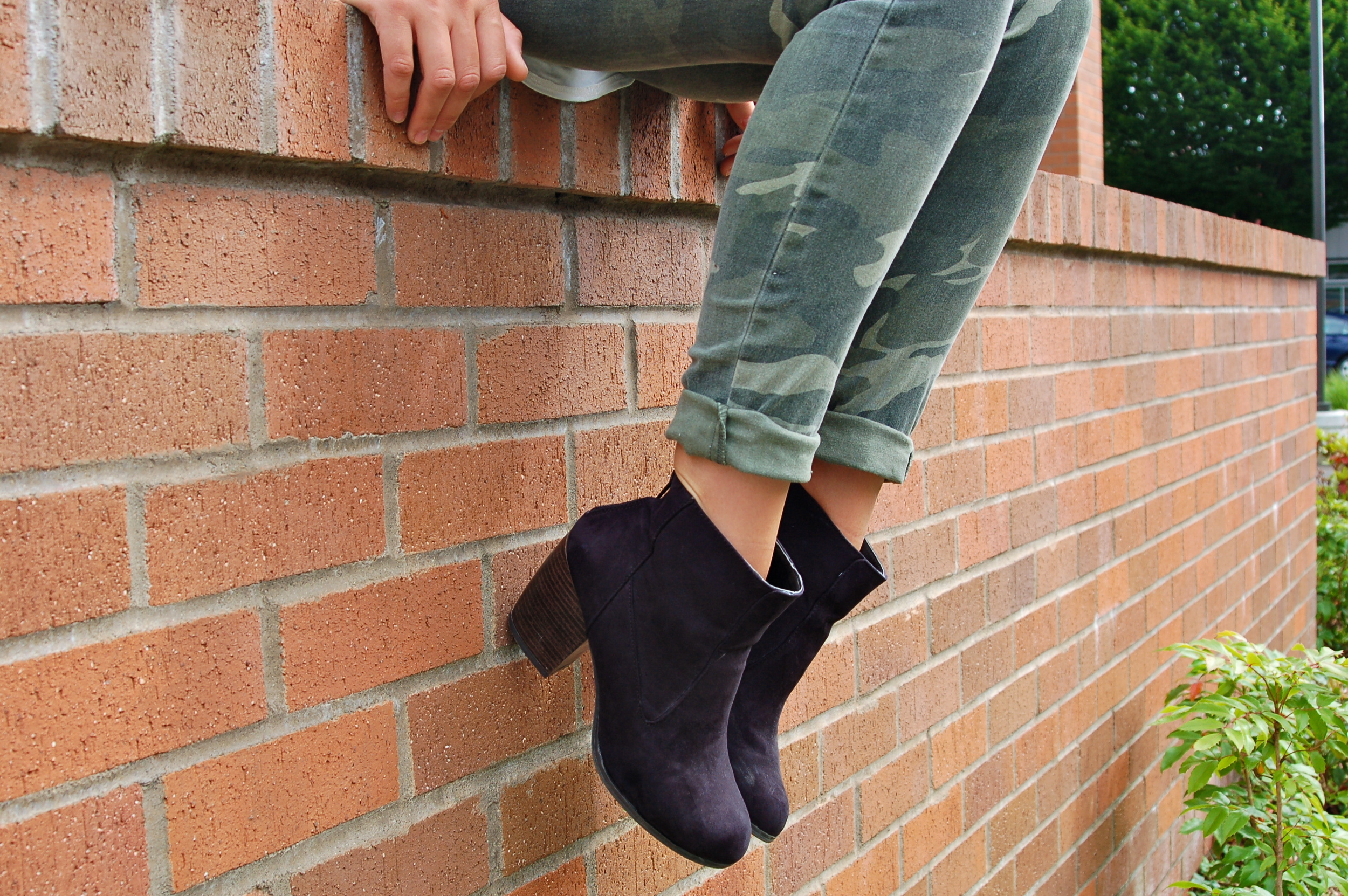 Camo used to be thought of as a way to blend in, however these pants do everything but that. A bold pant can be the quickest & easiest way to add color, texture, and pattern to any outfit. In this case, the camo is combined with black and white to create a pop of color in an otherwise fairly neutral outfit. I like camo pants that already looks and feels pre-distressed because it means less upkeep as well as higher comfort. Make sure that whatever pants you do buy fit you well, because you want to wear them confidently!
I chose to wear a high-low baseball tee with a fitted blazer because the stark white contrast of the baseball tee compared to the black leather blazer makes the pants stand out even more. Keep in mind small details like leather sleeves on the blazer, cuffed pants, or a signature watch, because these can make your outfit uniquely your own.