Monochromatic Mint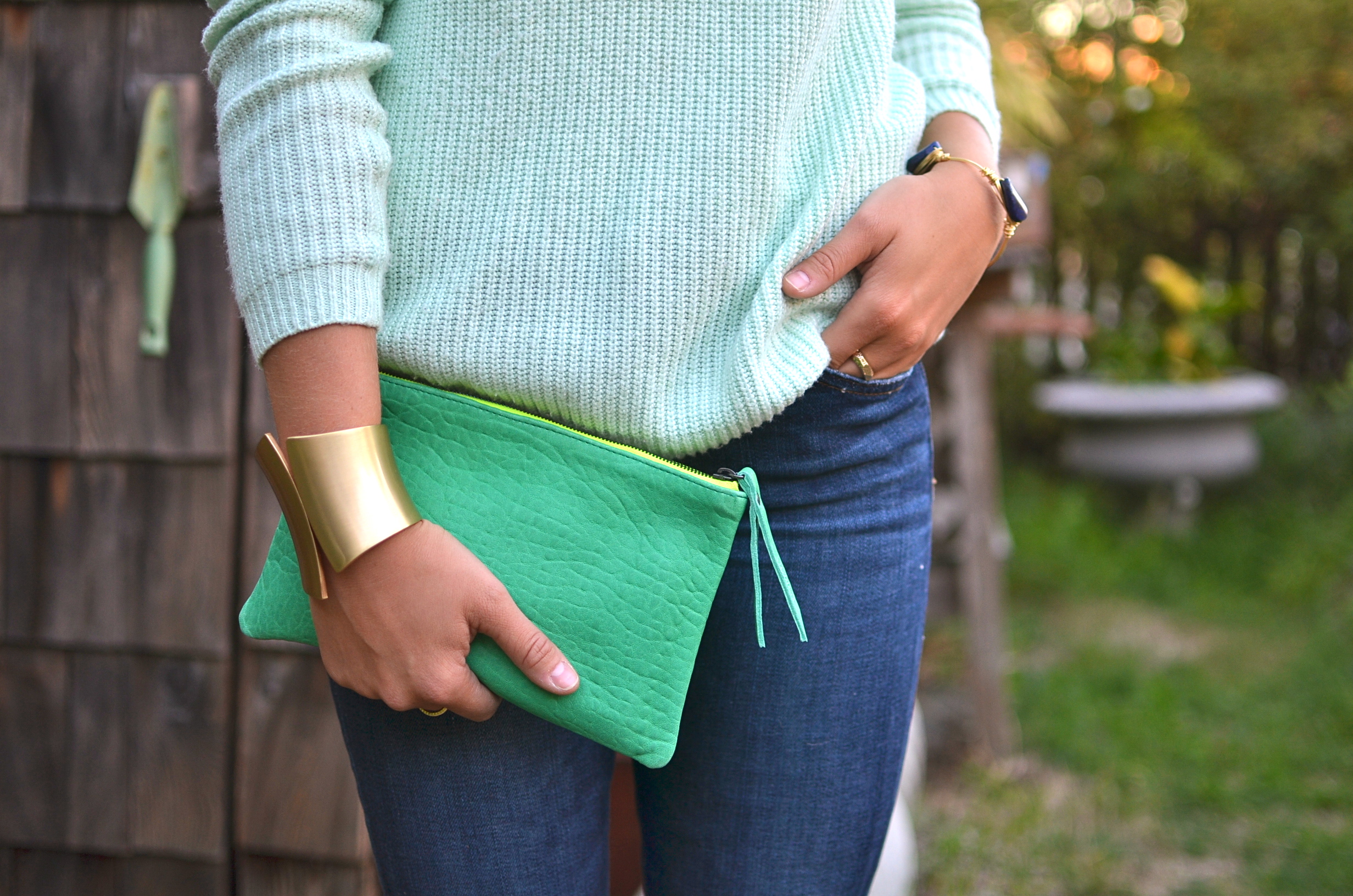 I am a sucker for a good, soft, comfortable sweater, but add a playful color to the mix and I am sold. I love the way this mint green sweater compliments dark denim. Each accessory plays off of a color I am already wearing, which keeps the outfit simple and fun.
This handmade jeweled bracelet from La Osborn adds a touch of feminine that is needed to balance out my gold cuff from All Stars Glitter.
Topping off the look is my favorite suede lace-up booties and cheerful green leather clutch from Essex Los Angeles (another CA based designer who makes everything by hand!).
P.S. This nursery, located in Edmonds, boasts beautiful blooms and unique perrineals that made for the perfect fall backdrop! Be sure to check out their eclectic shop and outside garden area next time you are in the area.
http://bountifulhomeandnursery.com/garden/